Again, with all the time to sit around I have lots of time to review books.
This time I thought I'd go for something a little more along the lines of comedy. I was sadly disappointed. This is the most disjointed set of ramblings I have ever read in my entire life. There will be people who will be like "BUT THAT IS ELLEN'S FORM OF COMEDY AND YOU OBVIOUSLY JUST DON'T GET IT!!!!!", but I can't say the publication did a whole lot for me.
I LOVE Ellen's talk show. I think it's fantastic. If I had cable it would be on all the time. So it's not a matter of finding her not funny. It's just this book isn't funny without her ability to do stand up with the material. Blah.
I give it a 3 out of 10.
Also, on a better note...I'm going to start working on preparing recipes from The Cancer-Fighting Kitchen by Rebecca Katz with Mat Edelson!
It's a beautiful book with lots of healthy, yummy, easy-to-digest food. Now to just get up the energy. I am happy for the ability to be able to take my health into my own hands again soon. :)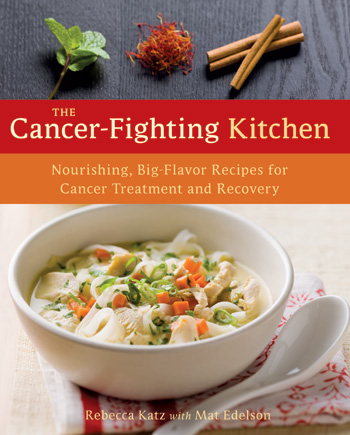 xoxo,
Annie